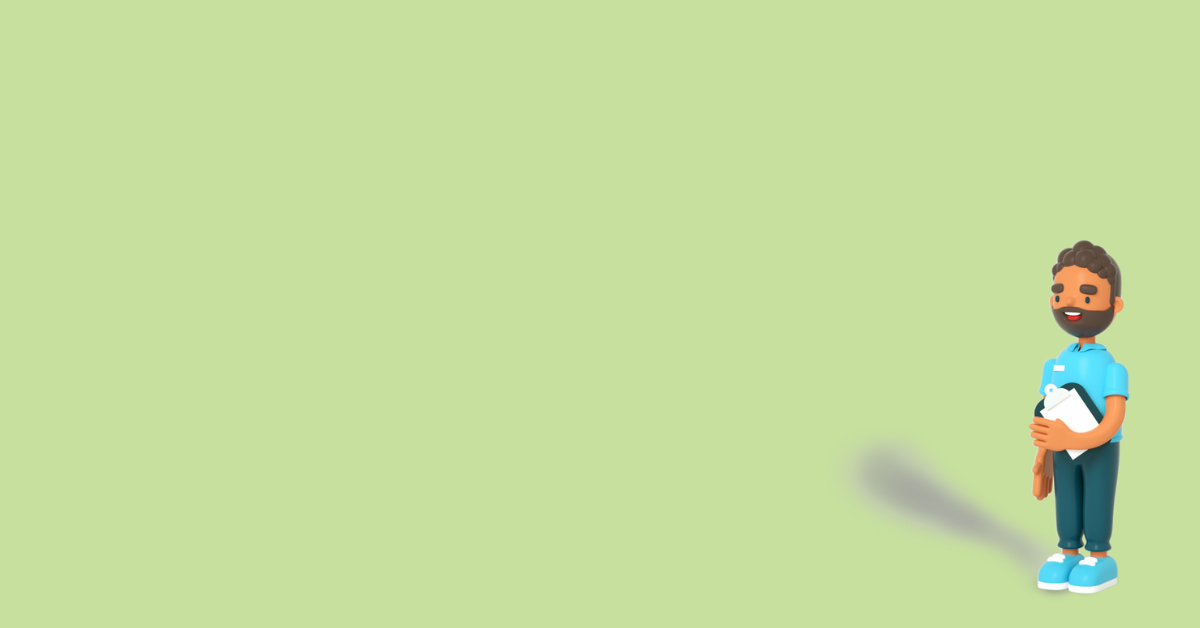 Retailers: are you prepared for California Senate Bill No. 1383?
When food waste is sent to the landfill, bacteria slowly breaks down the organic matter through a natural process called anaerobic digestion. Methane gas is released as a byproduct, which acts as a greenhouse gas that is 84 times more potent than carbon dioxide.
According to CalRecycle, organic waste from food scraps, lawn trimmings, cardboard, biosolids, etc. makes up 50% of all material sent to the landfill, and contributes to 20% of state methane emissions each year in California. By diverting organics from the landfill, methane gas emissions could be substantially reduced.
California Senate Bill No. 1383
Now, California is taking concrete steps towards mitigating the impacts of climate change by reducing emissions from short-lived climate pollutants like methane.
In 2016, California passed Senate Bill No. 1383 (SB 1383) into law, which established composting and food waste diversion requirements and goals for jurisdictions through the year 2025.
The bill outlines key targets for reducing statewide organic waste disposal by January 1, 2025. California must achieve a 75% overall reduction from organic waste disposal rates in 2014. Additionally, 20% of edible food that would otherwise be sent to landfills must be recovered to feed people in need.
Under SB 1383, food generating businesses must recover the maximum amount of their edible food that would otherwise go to landfills, and donate it to a local food recovery organization or service, which can include (but is not limited to):
Food banks

Food pantries

Soup kitchens

Other nonprofits that distribute food to people in need

Food runners

For-profit food recovery services
Food generating businesses must also establish contracts or written agreements with food recovery organizations, which may include:
Establishing a regular food donation or collection schedule

Identifying allowable foods for donation

Cost-sharing options
Businesses that qualify as commercial edible food generators, also referred to as "food donors", are divided into two tiers.
Tier 1 businesses have more fresh produce, grocery, and shelf stable foods available to donate. These businesses include wholesale food vendors, food service providers, food distributors, supermarkets (with >$2M annual revenue) and grocery stores (with a facility size of >10,000 square feet).
Tier 2 food donors include businesses and facilities that typically have more prepared foods to donate such as event venues, hotels, and health facilities.
Requirements for Tier 1 food donors go into effect beginning on January 1, 2022, while Tier 2 food donor requirements won't go into effect until January 1, 2024.
In addition to food diversion requirements, all regulated entities must comply with record keeping requirements. These records will help regulated entities prepare for local and state agency compliance inspections. For Tier 1 food donors, the following records must be maintained:
A list of each food recovery service that receives their edible food

For each contracted food recovery service:

Name and address of organization

Contact information for organization

Type of food to be collected or self-hauled

Frequency by which food will be collected or self-hauled

Pounds of food collected or self-hauled per month

Copies of the contracts or written agreements with food recovery organizations
Prior to January 1, 2022, Tier 1 food donors must understand the implications of SB 1383 for their businesses and have an effective solution implemented for their California locations.
Compliance Challenges for Retailers
Tier 1 food donors in California may encounter challenges when attempting to comply with all SB 1383 requirements by January 1, 2022. There are several specific challenges that retailers like grocers and supermarkets will likely experience.
Retailers that currently generate organic waste must implement a system for properly identifying and segregating organics from non-organic waste. This can be challenging for supermarkets and grocery stores that handle high volumes of both organics and non-organics, and rely on manual processes to segregate items. Furthermore, stores will need to identify edible food items in the organic waste stream that are suitable for donation.
When edible food is recovered, retailers must find credible nonprofit organizations to receive these food donations. The pickup and drop-off logistics can often be complicated for perishable food as well. Plus, many retailers lack visibility into the availability of local nonprofits, and the type of item each nonprofit is able to accept.
California regulators will need verifiable records from retailers during compliance inspections. If any regulated entity generates more than 2 cubic yards of organic waste, they can expect a visit from a regulator anytime after January 1, 2022. Supermarkets and grocery stores must keep concise records detailing the amount of food donated each month, and information about the nonprofits receiving their donations. Without a method of logging and weighing each perishable donation and matching it with a verified nonprofit, it may be difficult to provide accurate records.
The Back of Store System for Organics Management
The Smarter Sorting Back of Store System helps retailers like grocers and supermarkets report and manage their organics with confidence and ease. The fully integrated scanner, printer, scale, and touch screen system streamlines item processing and handling at every store location.
With the Back of Store System, retail employees can quickly and easily process unsold items. Once an item is scanned and weighed, handling instructions and the best end-of-life pathway are instantly displayed on the screen. Each scan also yields useful insights and data points (e.g. product information, weight, quantity, date and time, and end-of-life pathway) that are recorded in the system.
The Back of Store System also accommodates custom business rules that are specific to grocers and supermarkets. When organics are processed, the end-of-life pathway can include options like diversion to the compost bin, or donation to a local nonprofit. For eligible donations, the system automatically generates a list of verified local food banks and donation centers that are accepting food items. Retail employees can select a specific food bank as the end-of-life pathway, and then properly label and segregate the donation in store.
To manage information and keep traceable records, retailers using the Back of Store System will also receive a real time analytics dashboard. With this dashboard, they can accurately report on pounds of organics collected each month, the percentage diverted to donations and compost, and the food bank or donation center where each and every item is sent. With the user-friendly analytics dashboard, retailers and non-profits have access to a verifiable record of compliance for every store.
Partnering for a Broader Impact
Smarter Sorting has partnered with Feeding America to connect retailers with their nationwide network of approved nonprofits.
The Back of Store System is now fully integrated with Feeding America's MealConnect platform. When eligible food donations are scanned, MealConnect automatically receives details like weight and quantity for each item. Then, affiliated food banks can claim donations and schedule pickups directly with the retailer. By managing the logistics, the app helps retailers enjoy a quick and painless donation process. Furthermore, knowing the type and quantity of food available in advance allows food banks to better plan weekly meals and route donations efficiently.
For added transparency, each donation is tracked and timestamped from end to end. Not only does this make data readily available for reporting, but it satisfies the requirements for SB 1383 with no extra paperwork required. As a result, retailers can be 100% certain that food donations truly are reaching those in need without interruptions to their daily operations.
Looking Towards the Future
The momentum for more organic management legislation continues to grow among U.S. regulators. Eight other states have already passed some form of organics legislation, and others are looking at adopting similar initiatives. Retailers across the U.S. need to be ready for new organics management legislation in the states where they operate.
In partnership with Feeding America, Smarter Sorting will soon expand retail food recovery options to 48 states, helping retailers across the country confidently and compliantly manage their organics - and continue to feed those in need.